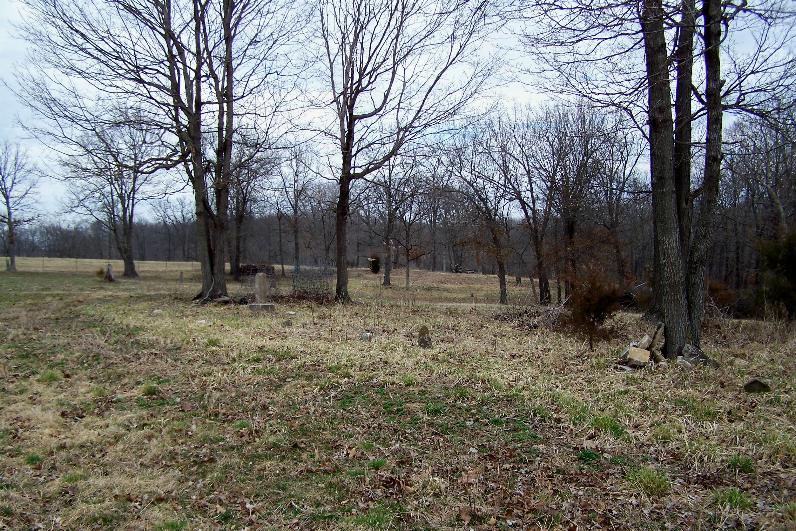 Dowell Cemetery
Spencer Township, Pike County, MO
If you have pictures you would like to share,
forward them to Rhonda Stolte Darnell.
Please include a transcription of the writing
on the stone, where the stone is located, your name and
a valid email address, in case she needs to
contact you with questions.
No stones representing living people, please.
The only stone still standing is for William and Sidney's son John F. Dowell.
The rest of the stones are broken off at the base and
there area pile of fragments and foot stones against one tree.
| | | | | |
| --- | --- | --- | --- | --- |
| Surname | Given Name | Born | Died | Comment |
| Dowell | John F. | | 14 Dec 1877 | Aged 47 Years |
This site and all written contents © 2000-2010, Pike County Genealogical Society
The site design and all graphic contents © 2000-2010, Rhonda Stolte Darnell