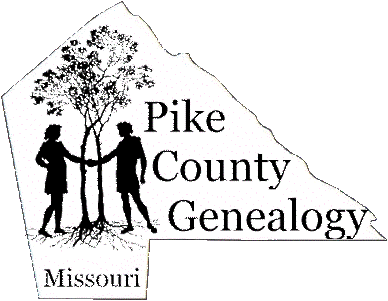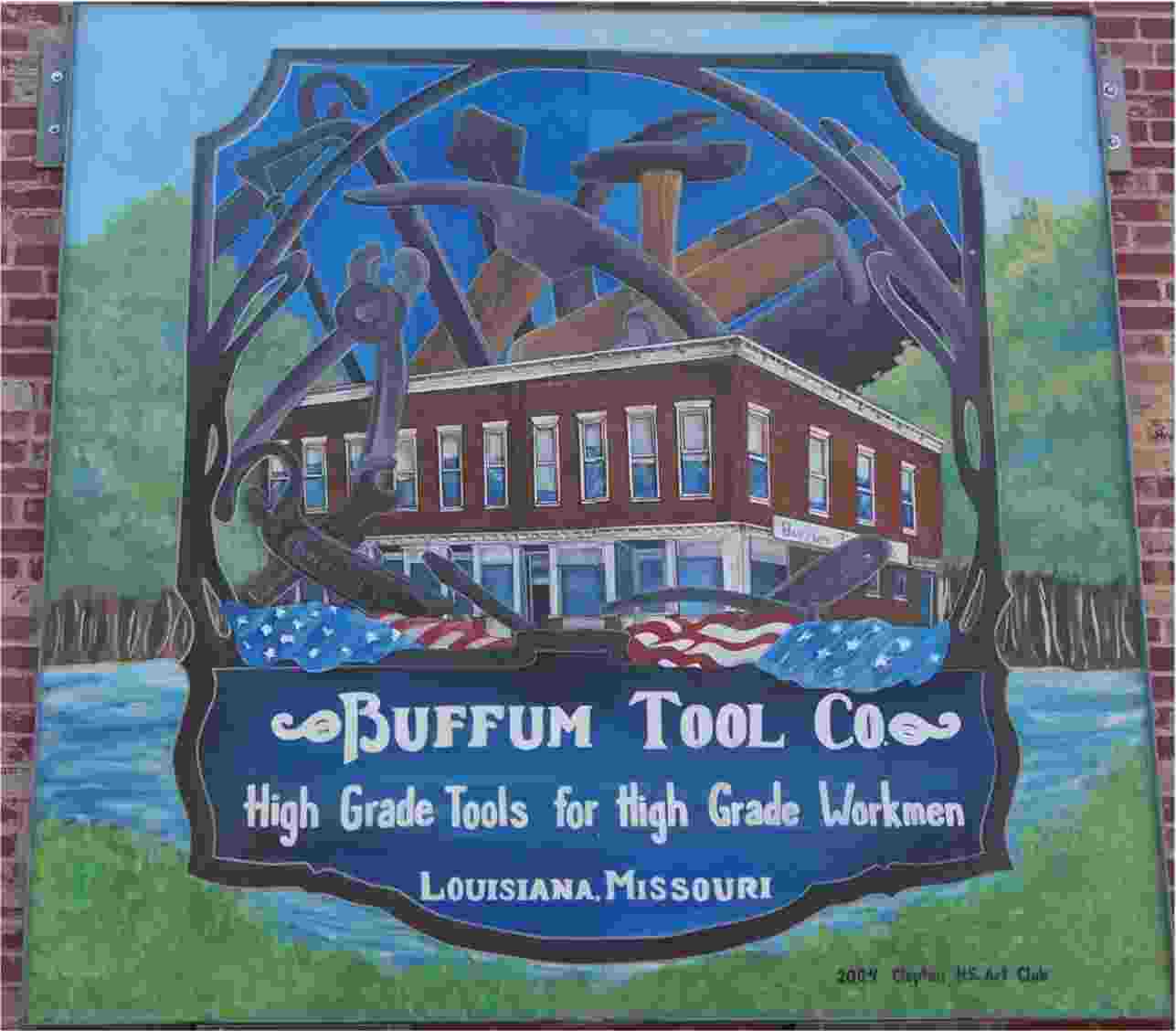 Buffum Tool Company
Gustavus A. Buffum, manager of La Crosse Lumber Company of Louisiana, Missouri, was born in Waldo Co. Maine on December 26, 1826. His parents Samuel and Mary Neil Buffum moved to Orono, Maine where he grew to manhood. Samuel, being an experienced lumberman, helped Gustavus to gain an early insight to the lumbering business. In 1853 Gustavus established a trading post at Indian Valley and ran a mule pack between Marysville and the Yuba River. On March 29, 1858 he married Mary B. Washburn, of Livermore, Maine. They went west, settled in Monroe, Wisconsin and worked for his brother- in- law Governor Cadwallader Washburn lumbering on the Mississippi River. In 1860 Gustavus and Mary went to Iowa City, Iowa and started a lumbering business there. In 1861 he started another lumbering business in Clinton, Iowa and Lyons, Iowa. In 1873 the yard in Clinton closed and he came with his family to Louisiana, Missouri. He became manager of the Lacrosse Lumber Yard. In 1867 in Lyons, Iowa his wife died. They had five children: Frank Washburn, Ada W., Charles Gustavus, and twins Benjamin and Cadwallader (both dying in infancy) His second marriage was to Roxana Chase of Orono, Maine.
Charles Gustavus Buffum Sr., born April 11, 1865 died Dec 23 1934, married Gertrude Emily Carkener on January 3 1893. They had Charles Gustavus Buffum Jr. born August 1, 1904 in Louisiana MO. He worked with his father in the lumber business taking over for his dad after his death.
Charles Gustavus Buffum Jr. married Sara Jane Gorton on March 14, 1936. Sara was born in 1869 and died July 5, 1975. She was the daughter of George and Claude DeHoney Gorton. Charles Jr. and Sara had Charles Gustavus Buffum III born October 29, 1937 and Sally Gorton Buffum born September 28, 1940. Charles Buffum III married Suzanne Agnew. They had Charles Gustavus Buffum IV on October 17, 1975 and Katherine Gates on June 13, 1978.
Frank Washburn Buffum, born July 1, 1859 in Monroe, Wisconsin, came to Louisiana with his family in 1873. He worked along side his father in the lumbering business. In 1901 he organized the Buffum Telephone Company. He had this company until he sold it to Southwestern Bell in 1906. Later he founded the Buffum Tool Company of Louisiana Mo. Frank married Margaret Smith March 8, 1893. She died March 15, 1895 after the birth of twins. He then married Harriet Melton Davis and they had: Louise Washburn, March 12, 1900 (married George Frank Ruth); and Frank Gustavus, April 18, 1902 (married Virginia Wells of New Hartford Mo.). Frank Gustavus and Virginia had Frank Gustavus Jr. and John. Frank Washburn Buffum died November 12, 1922.

From at least 1909 (or earlier) to 1922 The Buffum Tool Company was known all over the country for its top grade workmanship and the quality in the tools they made. His logo was the Good Luck/Blessing/Swastika Cross. Many of his advertisements for his tools contained the slogan "Buffum Tool Company, High Grade Tools For High Grade Workmen, Louisiana, Mo." Frank was very proud of his workmanship, his product, his town, his state and his country. He clearly showed that in displaying his name, his town and state on every ad he sent out and every item he sent out.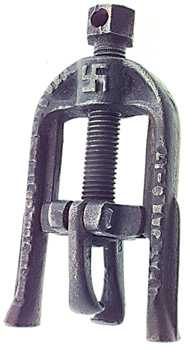 Note the "good luck" or "blessing" swastika logo clearly seen here.
He had many catalogs listing the types of tools available: Machinist/Mechanic Tools; Blacksmith Tools; Brick layer; Plaster and Mason Stone tools; Misc:(included yard tools and household items); Cement Workers tools; Plumber Tools; Tinner Hand tools; Auto Card Presses; Animal traps; and Wagon Jacks. He also produced items such as a lemon squeezer, ice shaver, ice tongs, irons, potato chip maker, ice picks, match holder and strikers, and a lawn sprinkler. Even hammers, chisels, nail sets, gate and door hooks, miner's picks and wrenches were offered. There were also watch fobs made with the good luck cross on them. For World War I bayonets and airplane parts were made by Buffum.
Note the imprint -
BUFFUM TOOL CO LOUISIANA MO.

Note the trade mark swastika imprint
Frank Washburn Buffum was a man a head of his time and most definitely helped those around him progress into the future without realizing it.
Anyone interested in learning more about Buffum tools may contact Ed Johnson at 12710 Hwy NN, Louisiana, MO 63353. Mr. Johnson has an extensive collection he loves to talk about.
Descendants of Frank Washburn Buffum
Generation No. 1
1. FRANK WASHBURN9 BUFFUM (Gustavus Adolphus8, Samuel7, Joshua6, Joshua5, Caleb4, Caleb3, Robert2, James1 Bougham) was born July 01, 1859 in Monroe, WI, and died Aft. July 01, 1914 in Louisiana, MO. He married (1) MARGARET V. SMITH March 18, 1893 in Louisiana, MO. She wsa born June 04, 1869 in Pike Co, MO, and died March 15, 1895 in Louisiana, MO. He married (2) HARRIETT DAVIS May 03, 1899 in Clinton, MO.
Notes for FRANK WASHBURN BUFFUM:
!(Buffum Family Vol. 3, pg. 89, 157)
Attended Ingleside College, Palmyra, MO.
Frank W. Buffum, President, Buffum Tool Co; see letter dated
07/01/1914 from Frank to ID# 06192, Emery Shannon Buffum.
Notes for MARGARET V. SMITH:
!(Buffum Family Vol. 3, pg. 89, 157)
No children by this marriage.
Notes for HARRIET DAVIS:
!(Buffum Family Vol. 3, pg. 157)
Children of FRANK BUFFUM and HARRIET DAVIS are:
i. LOUISE WASHBURN10 BUFFUM, b. Abt. 1900.
Notes for LOUISE WASHBURN BUFFUM:
!(Buffum Family Vol. 3, pg. 157)

ii. SR FRANK GUSTAVUS BUFFUM, b. April 28, 1903, MO; d. December 1968, Chicago, IL.
Generation No. 2
2. SR FRANK GUSTAVUS10 BUFFUM (Frank Washburn9, Gustavus Adolphus8, Samuel7, Joshua6, Joshua5, Caleb4, Caleb3, Robert2, James1 Bougham) was born April 28, 1903 in MO, and died December 1968 in Chicago, IL. He married VIRGINIA WELLS.
Notes for SR FRANK GUSTAVUS BUFFUM:
!(Buffum Family Vol. 3, pg. 157, 226)
Children of FRANK BUFFUM and VIRGINIA WELLS are:
i. JR FRANK GUSTAVUS11 BUFFUM, b. January 27, 1935.
Notes for JR FRANK GUSTAVUS BUFFUM:
!(Buffum Family Vol. 3, pg. 226)
Line 404 from GEDCOM File not regonizable or too long:
ADDR PO Box 94 CONT Elberton GA 30635

ii. JOHN WELLS BUFFUM, b. November 1941.