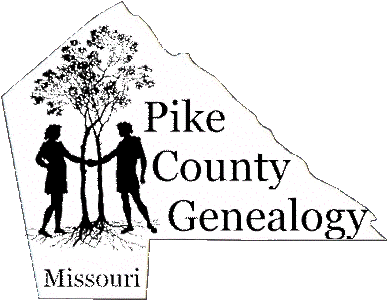 Cemeteries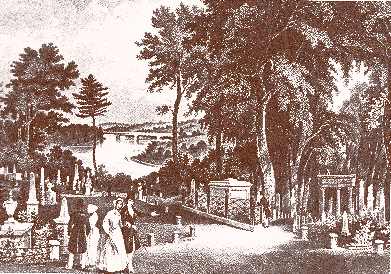 Cemetery Law In Missouri
Please visit Missouri Cemeteries for up to date information regarding Missouri laws as they pertain to our cemeteries. These include:
Tombstones, fences, destroying or mutilating in abandoned family or private cemetery, penalty--abandoned or private burying ground, defined.

Visiting abandoned family or private burying ground surrounded by private property, right of access, when, enforcement by sheriff --court's power to disinter.

Registry of cemeteries to be kept by division--fee may be charged for copies--surveyor locating unregistered cemetery to file with division, form.

Violation of nuisance ordinance--abandonment--action authorized--costs--eminent domain.

New Suggested Missouri Statute Changes
For a quick overview, click here.
~~~~~~~~~~~~~~~~~~~~~~~~~~~~~
Pike County Cemeteries
~~~~~~~~~~~~~~~~~~~~~~~~~~~~~~~~~~~~~~~~~

Additional Information Available on the Following:

Please note: Unless otherwise noted on the individual page, none of these cemeteries are listed in their entirety. Pictures and censuses on this site are donated by individuals who gather them in their spare time.

If you have pictures or information you would like to share, forward them to Rhonda Stolte Darnell. Please include a transcription of the writing on the stone, where the stone is located, your name and a valid email address, in case she needs to contact you with questions. Stones representing living people will either not be used or, if a double stone, will be "blurred" leaving only the deceased's information legible.

~~~~~~~~~~~~~~~~~~~~~~~~~~~~~~~~~~~~~~~~~


Ingram Cemetery is located in Pike County, Mo., one mile north of the intersection of roads O & PP (New Liberty Church), behind the barn in back of the old house on the Brandenburg Dairy Farm. There is a story that has been handed down through the owners of the dairy farm of a young girl that died of rabies who is buried in the cemetery. It was copied in November, 1975 by Mr. & Mrs. Floyd Stamps and Mr. & Mrs. Don Lotton. After cutting the brambles, etc. in the cemetery, most of the stones had to be dug up. The cemetery is in Hartford Township, East part, T51N-R3W, in Section 56 [sic]. [The Pike Co. Map shows NO Section 56; sections only go up to 36.]

Additional Cemetery Listings:
The Tombstone Transcription Project
Henderson Cemetery
TOWNSHIPS
The townships of this part of Missouri were once divided into four great divisions (when Pike County was still part of the Louisiana Purchase), known as Cape Girardeau, Sainte Genevieve, Saint Louis and Saint Charles. Once Pike County was established in 1818, it contained four of its own townships: Buffalo, Calumet, Mason and Peno. In 1981 there are 10 townships within Pike County, legally designated as Ashley, Buffalo, Calumet, Cuivre, Hartford, Indian, Peno, Prairieville, Salt River and Spencer.
~~~~~~~~~~~~~~~~~~~~~~~~~~~~~~~~~~~~~~~~~~~~~~~~~~~~~~~~~~
If you can't find a grave listing on our site, try the search field below.
~~~~~~~~~~~~~~~~~~~~~~~~~~~~~~~~~~~~~~~~~~~~~~~~~~~~~~~~~~