Martin Family
My Martins came to Pike county in 1836-38. There are still 5 Martin males living.
Descendants (4 generations) of William M Martin
(Adobe Reader required.)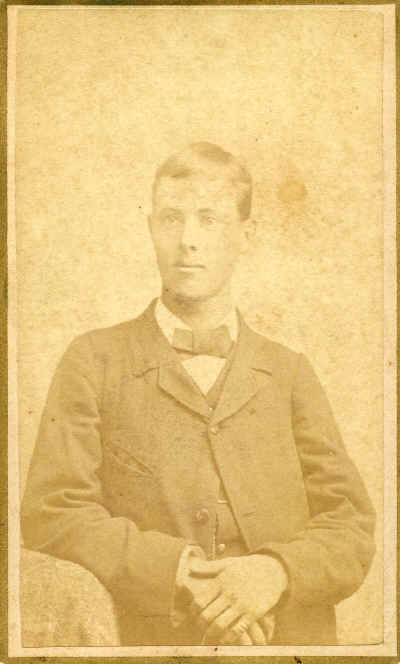 Seigel Parson (Parsons)
Born Jan 1861, died-?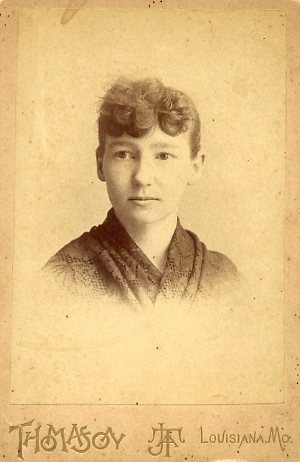 Here is a photo of Anna "Annie" Parson, (nee Martin).
Born Mar. 1868 died after 1923
They had two children , Lucilla and Conrad.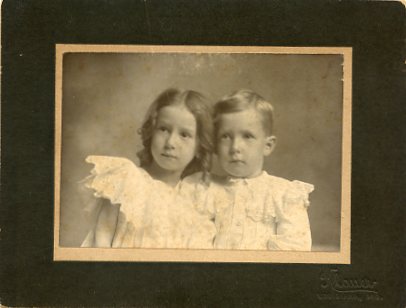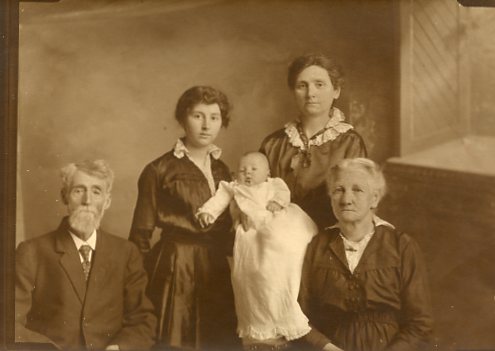 Here is a picture of my great grand father, John S Martin born 31 Dec 1837, died 14 Oct 1924 buried in Noix Creek Cemetery.
His wife margaret Elizabeth McElwee, born 28 Sep 1844, died 22 Jul 1922 also buried in Noix Creek cemetery.
Right rear is my grandmother , Edna Augusta (Gussie) Martin Hogue, born 25 Sep 1866. died 18 Feb 1952, buried in Noix Creek Cemetery.
Next to my grandmother is my mother, Flossie Hogue Higginbotham Martin, born 19 Aug 1894, died 21 Mar 1969, buried in Lake Charles Cemetery in St. Louis, Mo.
The baby is JW Higginbotham, my half-brother.
Daryl Johnson's sister was the one who found many Martin photos and Daryl has been a big help for help on my family tree. She led me to information that my great grandfather on my mother's side was married twice and had children by his second wife. Till then Gussie's husband James W Hogue was an only child raised by a Smith family. I am still verifying some of this but it looks like Daryl is correct.